Standard Belt Takeups
Pioneer Conveyor can provide manual takeups such as screw takeups, ratchet and jack or hydraulic. Our design team can also engineer gravity takeups as part of your conveyor system.
What is a takeup?
CEMA defines a belt takeup in the following terms:
A takeup is an assembly of structural and mechanical parts which provides the means to maintain the proper tension on and to adjust the length of the belt to compensate for stretch.
All properly design belt conveyors require the use of some form of takeup device for the following reasons:
To insure the proper amount of slack side tension, T2, at the drive pulley to prevent belt slip.
To insure proper belt tension at loading and other points along the conveyor (necessary to prevent loss of troughing contour of the belt between idlers, thus avoiding spillage of the material from the belt).
To compensate changes in belt length due to stretch
To allow for changes in belt lengths due to stretch
To allow belt storage for making replacement splices (without which storage, small sections of new belt would have to be added, requiring two splices for each splice repair).
Inline Takeups and Belt Storage
Take ups are available in various lengths, or can be custom engineered to handle customer specific applications. Pioneer take-ups can be used in any bulk material handling environment to eliminate belt slack and tension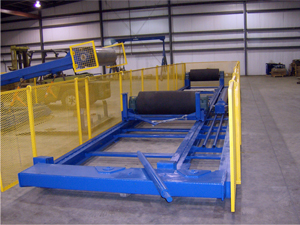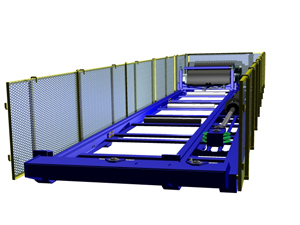 Standard Gravity Takeup Prototype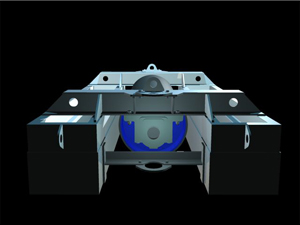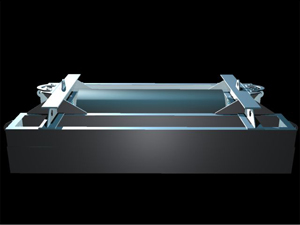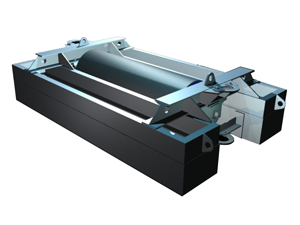 Takeup Varieties