Impact Idlers
Pioneer Conveyor regularly produces a variety of impact structure and idlers to suite our customer's needs. Listed below are some of our impact structure options.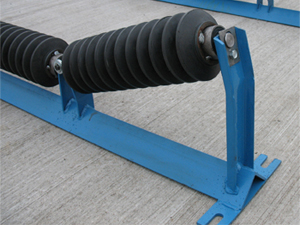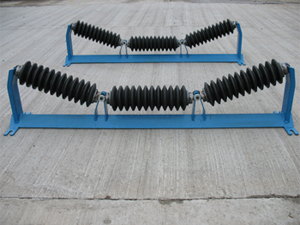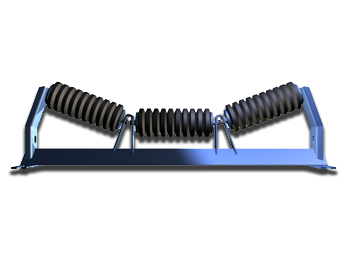 Standard 35 Degree Impact Tops with 5" Impact Idlers
Call for availability and pricing: 301.334.8186 or
contact us here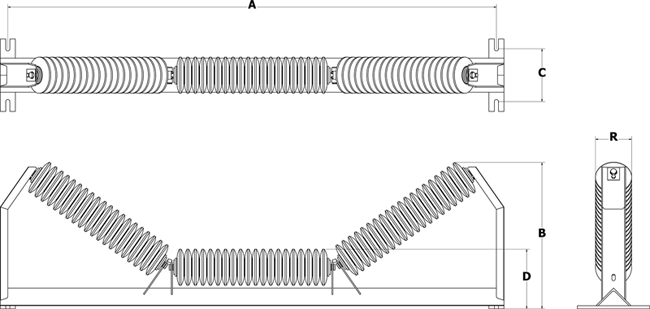 35° Bolt Down Impact Tops - 5"
Belt Width
Dim A
Dim B
Dim C
Dim D
Dim R